Escape Rooms Las Vegas

Escape Rooms Las Vegas, Nevada
In an escape the room game, players are trapped in a room where it requires wit to solve puzzles in order to escape. The time limit is usually one hour and the player count anywhere from two to twelve. Escape rooms Las Vegas are some of the best there is…
…And since Las Vegas is a city full of life, especially at night, you can imagine how lively their room escape adventures are!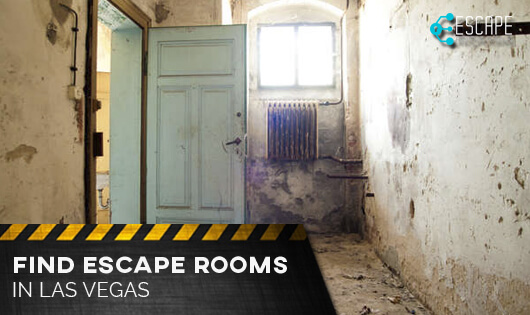 The Best Escape Rooms in Las Vegas
Easily, one of the best escape games in Las Vegas is Escapology. The venue in Vegas has five games to choose from.
They offer your standard CIA agent mission, FBI hacker job, and the forensics trip. But Escapology also has a very unique room! It's 1848 Hong Kong and you have passed out after a Christmas celebration. You have been tricked and sent on a ship where you must escape all the while avoiding a keelhauling or spend years working on the treacherous ship!
While Escapology is great, Countdown Live Escape is even more popular with it's three exciting rooms!
They have one of the hardest and one of the scariest escape games in the country. Atelophobia is based on the 2015 serial killer horror film! Project Poseidon sends you on a secret mission with a 15% escape rate and a 95% difficulty rating. If you don't feel like picking an extreme room, The Sherlock pits you against the famous Sherlock Holmes in this escape room.
Escape or Die Escape Rooms Las Vegas
If you like zombie settings, you will love Escape or Die! Set in a post-apocalyptic world, these rooms give you three different parts of the story, each with a different level of horror.
The first room is The Next Civilization and is the beginning of the apocalypse. You must travel alone to find the remaining survivors, solving the professor's sneaky clues as you go.

The second escape room is a little scarier than the first. You've found the survivors, but now…you must fight off the zombies!

The third room is by far the scariest and is for ages 18 and older! Everyone is dying! Here, you must stay calm as you try to escape the room, though you are said to be infected! You don't believe you are, but you need together the antidote, at the same time avoiding contact with anything that might infect you, meaning the end of humanity forever!
Xterious Escape Rooms Las Vegas
Xterious Escape offers two very distinct factors that no other escape room venue in the city does. The first one is the family-friendly atmosphere. When in Vegas, it's hard to find somewhere to take the kids, and especially difficult when looking for an escape room.
That's where Xterious comes in. Their rooms are safe for anyone!
Another great factor at Xterious is that you can bring large groups and they can split up to compete in two identical rooms! The Great Escape is made so that large parties can all play the same game as well as building up some friendly rivalry.
But even with an average group size, there are six unique games to choose from and Xterious is constantly adding new escape games on a regular basis.
City of Lights: Las Vegas
Las Vegas, Nevada, where people all over the world travel to visit the Las Vegas Strip with more lights than the North Pole on Christmas!
Casinos, hotels, resorts, spas! Las Vegas has the perfect balance of the exciting nightlife and relaxing daytime retreats. Whether you are looking to cash in on casino prizes or simply view the infamous Caesar's Palace, Las Vegas is a must visit American city.
Along with everything the city has to offer, the escape games available here fit in perfectly with any Vegas adventure! But this may be the one time where the phrase, "what happens in Vegas, stays in Vegas," does not apply!
Learn More About Escape Rooms in:
Escape Rooms Chicago
Escape Rooms Atlanta