Escape Room Game Ends in Surprise Romantic Puzzle Proposal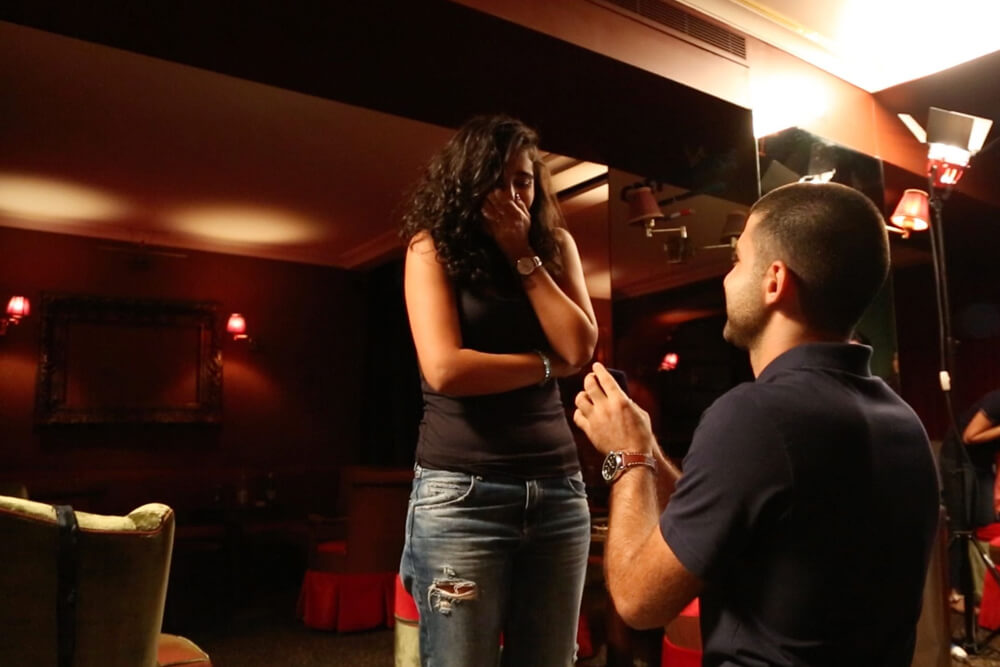 Room escape adventures make an awesome date night. So what's more romantic than ending an exciting night with an escape room romantic puzzle proposal?
It happened one night in April at Tippecanoe Place, a restaurant in in South Bend, Indiana. This restaurant has a built-in escape room on the upper floor. It's called Studebaker Scandal and is owned by the venue known as Michiana Escapes.
The place is busy and includes many stories, but none of them measure up to the one that occurred in April of 2017. Andrew Bergman and Kelsey Kemmerling decided to attempt the 1930s escape room with their families. The two had been dating for almost five years. The room came together like any other night, except for the last puzzle that is…
The last puzzle actually spelled out "Will you marry me?" She had no clue that the puzzle was exclusively for her.
Kelsey pondered the puzzle, trying to figure it out until finally she turned to her then boyfriend, who was down on one knee.
"Kelsey, I love you so much. It would mean so much if you would marry me," he said.
Of course she said, "Yes!" What girl who was proposed to in an escape room wouldn't?
The two are overly excited and cannot wait to start planning for the big day! The only downfall is that no escape room they ever attempt could measure up to the one they were engaged in.
This was Michiana Escape's first romantic puzzle proposal, but after hearing the unique buzz, chances are, it won't be their last. The venue plans on opening new escape games soon in surrounding areas.