Escape Games San Jose
Looking for a weekend of entertainment in San Jose? You'll find lots to do here such as visiting the famous Municipal Rose Garden or the Rosicrucian Egyptian Museum. Explore the Tech Museum of Innovation or Winchester Mystery House that was under construction for more than 38 years.
But, if you would like to indulge in action-packed adventure, look no further than the Escape Games San Jose. Sign up to play any of the games and you will find yourself immersed in a high-voltage, thriller. Here, every second counts as you unravel a series of puzzles and clues to escape alive from the room you're locked in. Read ahead for a quick view of the top Escape Games San Jose.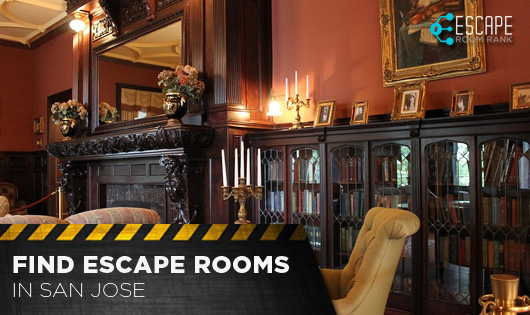 Most Interesting Escape Games San Jose
Omescape
First developed in the year 2014, the Omescape allows you to experience the best of virtual games in real life. Choose from the best escape games such as the Dark Altar and Pandemic Zero that have difficulty levels of 4 out of 5. But, if you're a pro and looking to challenge your skills further, try The Joker's Asylum that has a difficulty rating of 5 out of 5. Omescape is perfect for corporate team building exercises. But, you can also sign up for the games with your family and friends to celebrate birthdays, anniversaries, and more.
Paradox Escape Rooms
The Paradox Escape Rooms are well-designed with interesting themes, good color blends with careful maintenance. Air-conditioning keeps the rooms comfortable in all weathers. And, should you choose to sign up via Yelp, you'll receive complimentary soda and water. A proctor will be present to welcome you and introduce you to the room. While 6 players can try these Escape Games San Jose, we recommend that you play with 4 members so you have enough space to move around. Try rooms like The Vault and the Wonderland.
Escape from the Werewolf Village in San Jose
Try this good escape room game that has just the right combination of complexity and simplicity, perfect for any kind of player. You'll receive lots of hints and we'd suggest that when the on-site proctors introduce you to the game, pay special attention. A few useful tips! To escape from the werewolf village, you might want to work as a team in place of separate sections. Use all the tools provided and keep talking to your teammates. When the videos start to play, listen carefully to what they say.
PanIQ Escape Room San Jose
You're probably familiar with the PanIQ Escape Room franchise. The rooms in San Jose pack in all the excitement and fun of the chain. You can look forward to awesome set decoration and a collection of puzzles that are actually simple to unravel. That is, once you've found your way around the red herrings and props that aren't really clues. You won't really need to work as a team. And, if you're technologically-challenged, the PanIQ rooms are perfect for you because they don't include much tech. Try fun room escape games like the Wild West Room, Insane Asylum, and Perfect Crime Room.
If you're an escape room buff, go ahead and contact us for more information about the best Escape Games San Jose. We'll get back to you with the latest tips and tricks you need to crack the puzzles.
Learn More About Escape Rooms in: