Why Are Escape The Room Adventures Growing So Popular?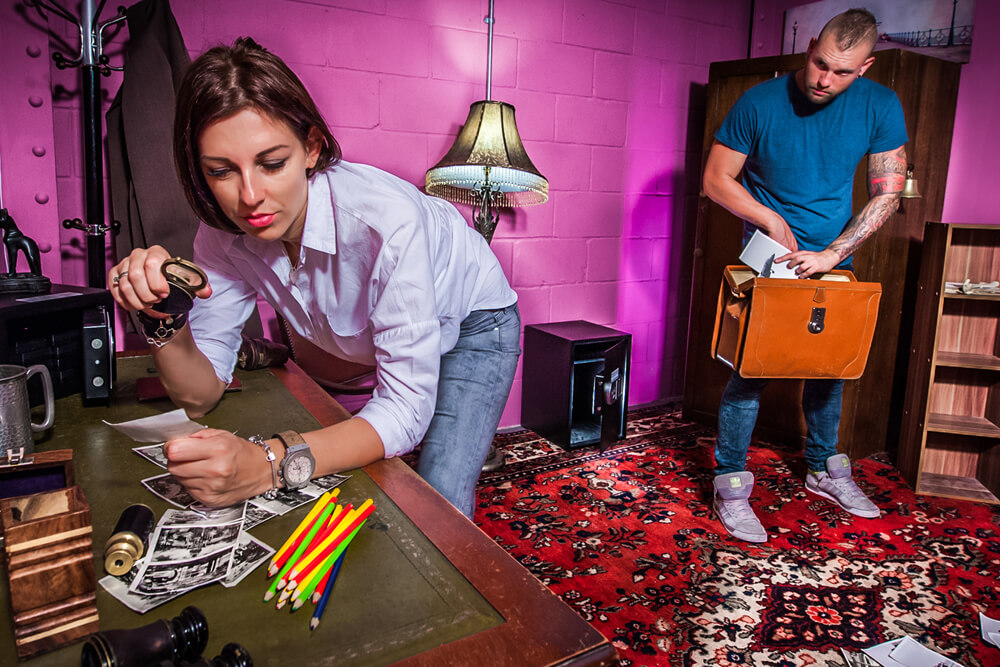 Escape the room adventures: heart racing, mind running around in circles trying to target every possibility. Surely you must be missing something! All you know is that you need to get out of this room!
An Escape Room is a game where you are locked in a room with other players. You must solve a series of puzzles within the time limit to win, and "escape the room" with your team.
This year has shown us that games are no longer for children alone. Pokémon GO has reached the top of the charts and VR sets have sold like hotcakes. If VR and AR have become so popular, then I believe that people will soon wish to bring these experiences to the next level by throwing themselves into a real life room escape adventures situation.
How Many People Use Escape Rooms?
Beginning with just one room in Japan, escape rooms have only been around for about ten years. But the astounding prevalence of almost 3,000 rooms worldwide suggest that they have been present for much longer. Thousands of people, at about eight at a time, try these rooms every year. This amazing directory will show you escape rooms all over the world.
Where Did Escape the Room Adventures Come From?
"Escape the Room" video games have been around since the '80s. You can find thousands of these games online, but the one that truly launched these games into the viral industry is a flash game called Crimson Room.
The Escape Room Show
If the video games weren't enough, Entertainment One Television's Race to Escape which aired on the Science Channel in 2015 gave escape rooms the space, and audience, to skyrocket. This show featured real people in a variety of rooms, racing (as the name suggests) to escape them before the opposing team. Many people were first introduced to escape rooms by this series.
The Sky's the Limit
We have always been fascinated with puzzles, and have secretly dreamed of living in the wizarding world of Harry Potter. In a land of dragons and knights. Or perhaps to accompany Sherlock Holmes in a puzzle for the ages. Whatever your fantasy, an escape room is a thrill for anyone!
Picture this: You and your family have been kidnapped by the Italian Mafia. The bar man has locked you in the library while he goes after the boss to come and assess you before…who knows what? Either way, you need to escape this dark study and save your family. With pictures, rugs, candlesticks, bookcases, a desk, and much more around you, you have no idea where to start. But you do know the shady man in a pinstripe suit told the lady outside he'd be back in 45 minutes.
Escape the Room Adventures Encourage Social Interaction
One thing that makes these games different from others is that they are designed for multiple people. This gives you and your friends or family a chance to socialize. Pull dad away from the TV, your son from video games, and tear your daughter from her smartphone. Or if you are a loner, it is still a great way to meet new people that are thrown together to attempt these puzzles.
The thing that makes these games for groups is that in the beginning you are going to need every inch of the room searched and scavenged. Not easy for one person. After you have gathered everything you can find (codes, numbers, keys, small objects) you must try to figure out the puzzles within the puzzles within the puzzles.
For example, you find a book case with hundreds of books, your friend found a tile box with sliders under the rug. But you need a key to open the box to slide the tiles, which just may reveal which book you need to open to discover your next hint.
So, maybe one of you is good with numbers, another organized. Maybe one of you is keen on pop culture and another common sense. The more diverse the minds, the better chance you will have. This is a wonderful bonding experience and a way to appreciate each other's differences.
Escape the Room Adventures: Something for Everyone
Room escape adventures average about $30 a person and are worth the investment, as they give your brain a workout, a chance to experience something different with friends, and leaves you with a thrill to last a lifetime. You'll feel as if you've truly been in a scene from an action movie and lived to tell about it!
Whats your favorite escape the room adventures? Do you have a unique escape game that you've found and we don't know about? Leave a comment below!